HFM Webinar: Catalyst for change – how the current crisis is accelerating tech trends
10:00am – 11:00am ET / 3:00pm – 4:00pm BST Topic: Catalyst for change – how the current crisis is accelerating tech…
---
Date:

13 May 2020
---
Venue:

Online
---
10:00am – 11:00am ET / 3:00pm – 4:00pm BST
Topic: Catalyst for change – how the current crisis is accelerating tech trends
Speakers:
– James Koutoulas, CEO, Typhon Capital Management
– Mike Fastert, COO and CLO, TIG Funds
– Jason Morris, Chief of Staff, Enfusion
Moderator: Victoria Pavlova, Technology Reporter, HFM
Discussion points:
COVID-19 and the developing global dynamic is forcing firms to rethink how they view technology. A survey conducted during the HFM Virtual Symposium in April showed that the majority of managers are considering higher technology spends this year. This reprioritization and reallocation of resources, along with a changing landscape, is causing technology trends to evolve rapidly. Join our panel of experts to discover what this means for you, what it means for the industry and how to capitalise on it best.
– Managing provider relationships remotely
– What technology is available to ensure that you are working with your partners efficiently and effectively?
– Which tools and techniques can firms use today to improve operational efficiency?
– Automating processes to streamline your business and your operations
– Cloud Native and what it means to people in this crisis
Sponsored by: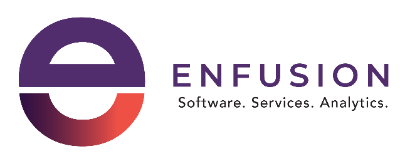 ---
Experience the Webinar for yourself – Join the HFM community
Members receive a wealth of benefits including:
– Daily news updates, data & analysis
– Access to all monthly breakfast briefings
– First look access to our collection of awards, summits, diners + webinars
– Benchmark performance with our unique hedge fund performance and investor data
Click here to start your trial and explore HFM.